With Palestine entrenched in a war against Israel, Algeria stepped forward to offer to host the Middle Eastern country's World Cup qualifying games. There is seemingly no chance of the country hosting games given its current state. Moreover, the World Cup qualifying games in Asia start during the November international break. Palestine has games against Lebanon on the road. Then, it is scheduled to host Australia.
However, the Asian Football Confederation, or AFC, shot down the idea of Algeria hosting Palestine's games, according to Inside World Football. Algeria, which is part of the Confederation of African Football, or CAF, is in a different area. Despite their relatively close proximity to one another, AFC maintained the necessity to keep games in the same geographical area. In other words, Palestine's World Cup qualifying games would have to stay in Asia.
Originally, Algeria had voiced support for Palestine and its cause against Israel. For reference, the Algerian Football Federation, or the FAF, suspended all of its league games to show solidarity with Palestine. However, the original hopes to host the game have fallen short.
Instead, Palestine will continue its World Cup qualifying elsewhere. Indeed, both Israel and Palestine will continue with their competitive fixtures where applicable. Even though Palestine pulled out of the Merdeka Tournament in Malaysia, it must play its World Cup qualifiers.
Palestine to play out World Cup qualifying games away from Algeria
Palestine's first World Cup qualifying game is in the United Arab Emirates against Lebanon. Then, Palestine will stay in the area for its game against Australia. Jaber Al-Ahmad International Stadium in Kuwait is hosting the game between the two AFC sides.
This will, in all likelihood, be the norm for Palestine's games going forward. With the expanse of the Asian Football Confederation, it may help the travel times between nations. Of course, Palestine would prefer to play in front of a home crowd. Ukraine, which is also ousted from its home grounds due to war, has been unable to play in its home country. It has played both European qualifiers and World Cup qualifiers in Poland and Germany since its exile.
There is no timetable for either of those wars despite the horrific scenes in both countries. Ukraine has found a home away from home in Europe. However, Palestine is still searching for a permanent location for World Cup qualifying games, and it will not be Algeria.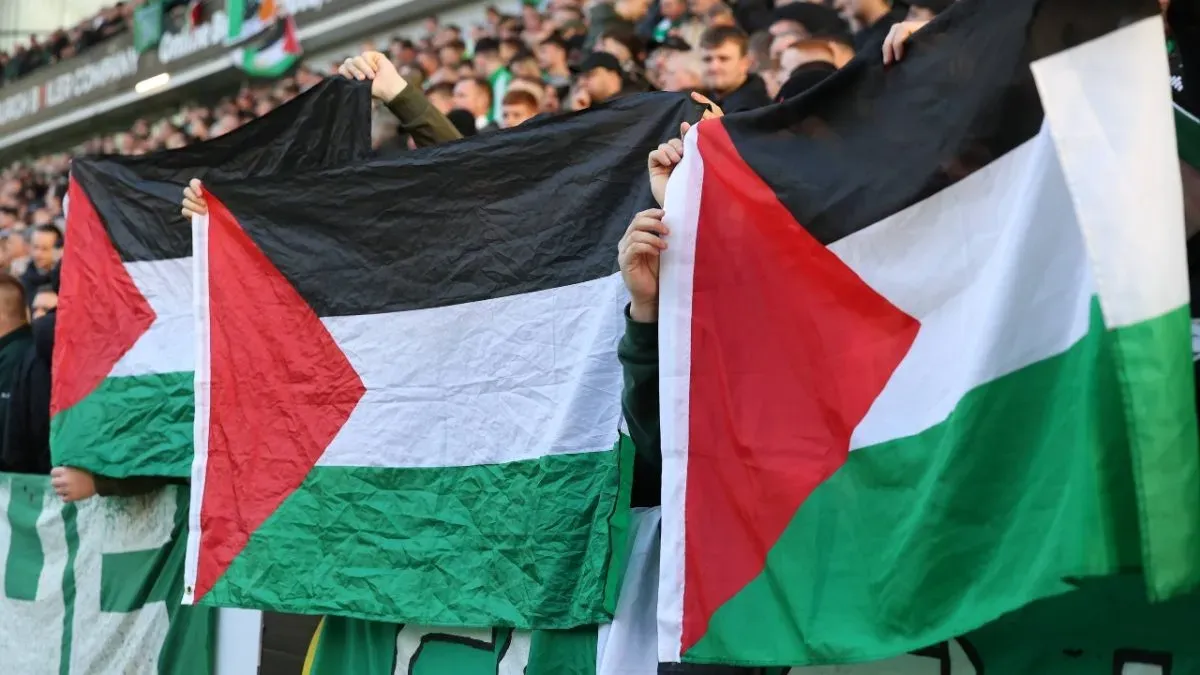 Soccer world still responding to war between Israel and Hamas
As a frequent vehicle for political discourse, soccer fans and clubs have responded to the war raging between Israel and Hamas. There have been fervent examples of support on either side. For example, Celtic supporters went against regulations to wave Palestine flags during their UEFA Champions League game this past week.
While there is minimal talk of de-escalating the tension between the two, the soccer world will continue to roll on. Palestine will be a focus during the upcoming round of AFC World Cup qualifying despite never qualifying for the tournament proper. That starts against Lebanon in November.
PHOTOS: IMAGO
Source : World Soccer Talk