Hundreds of people including Ghana's president have paid their last respects to Christian Atsu, who died in last month's earthquake in Turkey.
He was honoured with a state funeral in the capital, Accra.
"In life I love you darling, in death I'll do the same," read the tearful tribute from the footballer's widow, Marie-Claire Rupio.
She was overcome with emotion and handed her speech to Atsu's sister to finish reading.
"You did not go alone, for part of me went with you," it continued. "Your smile, your love I see in our children's smiles."
Representatives of Ghana's national team and Atsu's Turkish club Hatayspor were also at the ceremony for a man seen by many as a national hero.
"Even at the peak of his career, Astu remained himself and was never overtaken by pride, arrogance or indiscipline," Sport Minister Mustapha Ussif told mourners. "His legacy will remain as an inspiration."
Atsu's body was recovered a fortnight after the quake from the rubble of his apartment building.
It was returned to Ghana almost a month ago. He will be buried later in his home village in south-eastern Ghana.
Atsu, 31, spent most of his career playing in the English Premier League for clubs including Chelsea, Newcastle and Everton.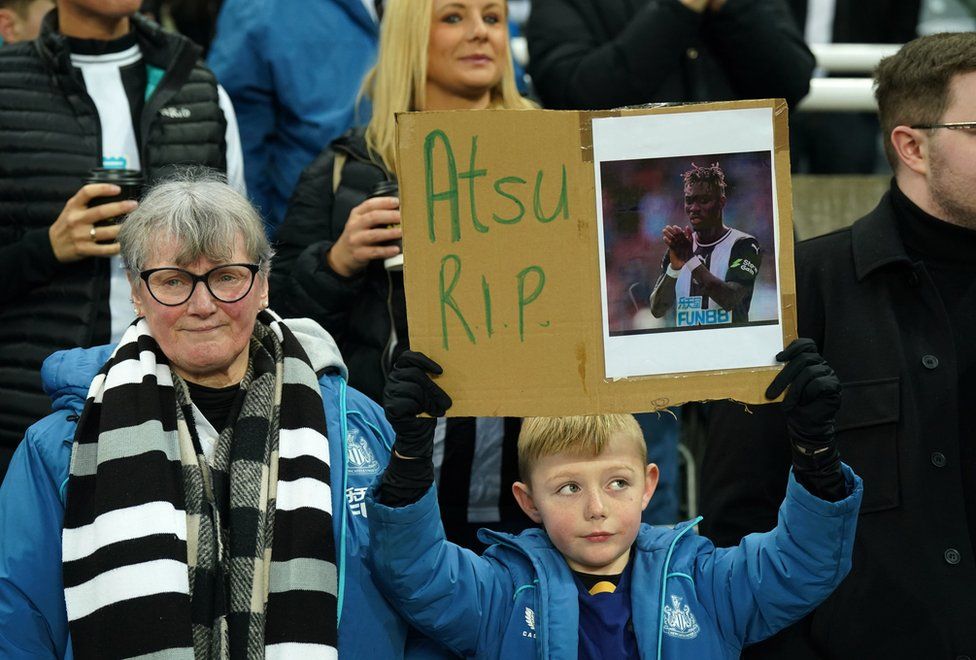 He also made 65 appearances for Ghana, and helped the national side reach the finals of the 2015 Africa Cup of Nations in Equatorial Guinea – where he was awarded goal and player of the tournament.
Many Ghanaians have told the BBC that Atsu will be remembered for his love for humanity, and for supporting the underprivileged in the country.
Hundreds of mourners and well-wishers filed past Atsu's body on Tuesday to say their farewells.
Drumming and brass bands have been part of the colourful cultural display at an otherwise solemn event.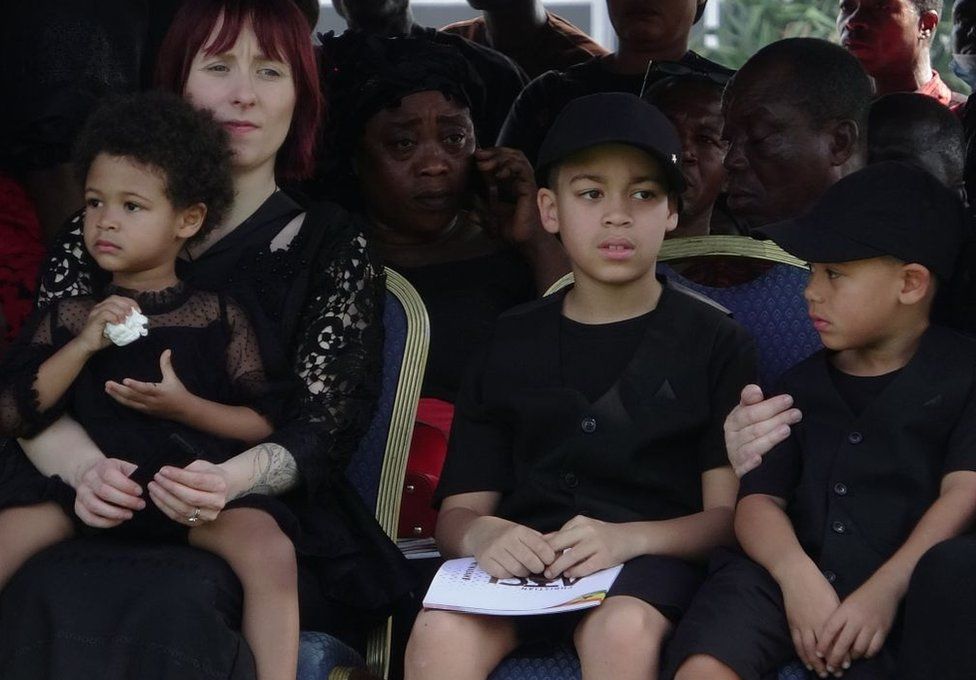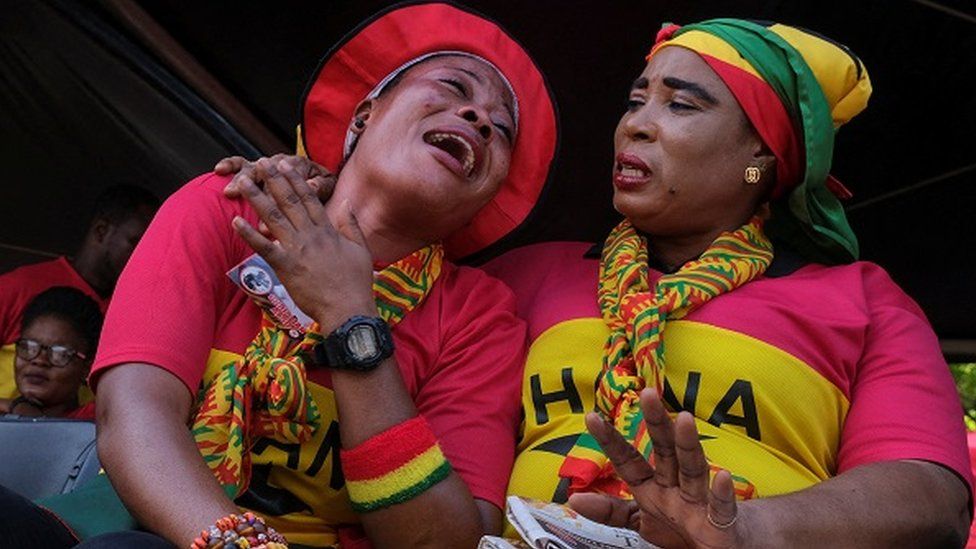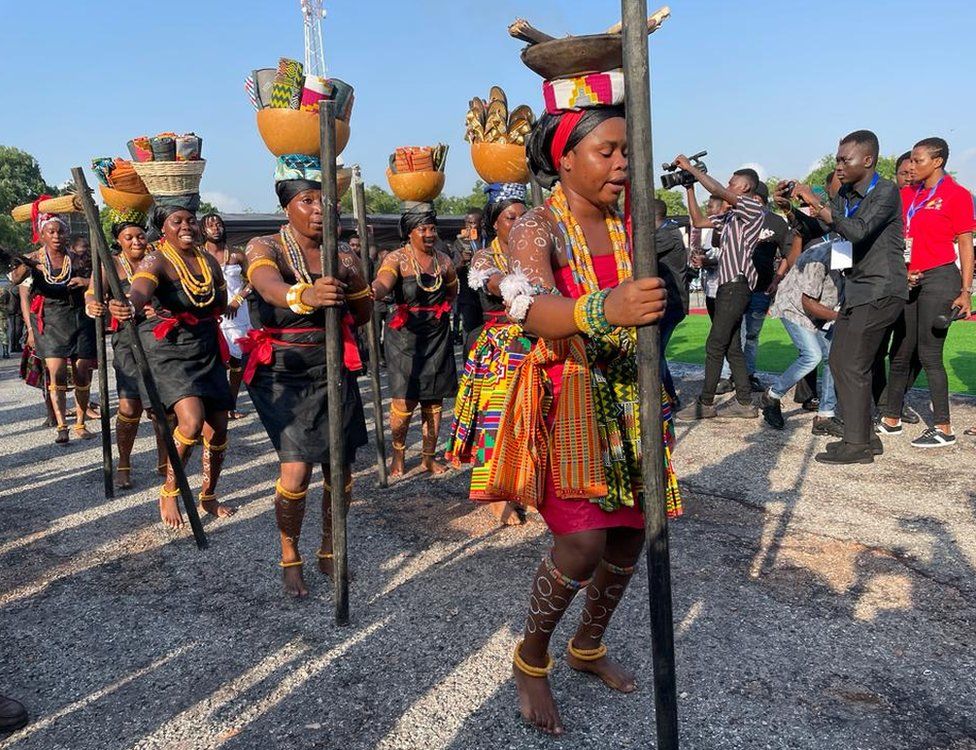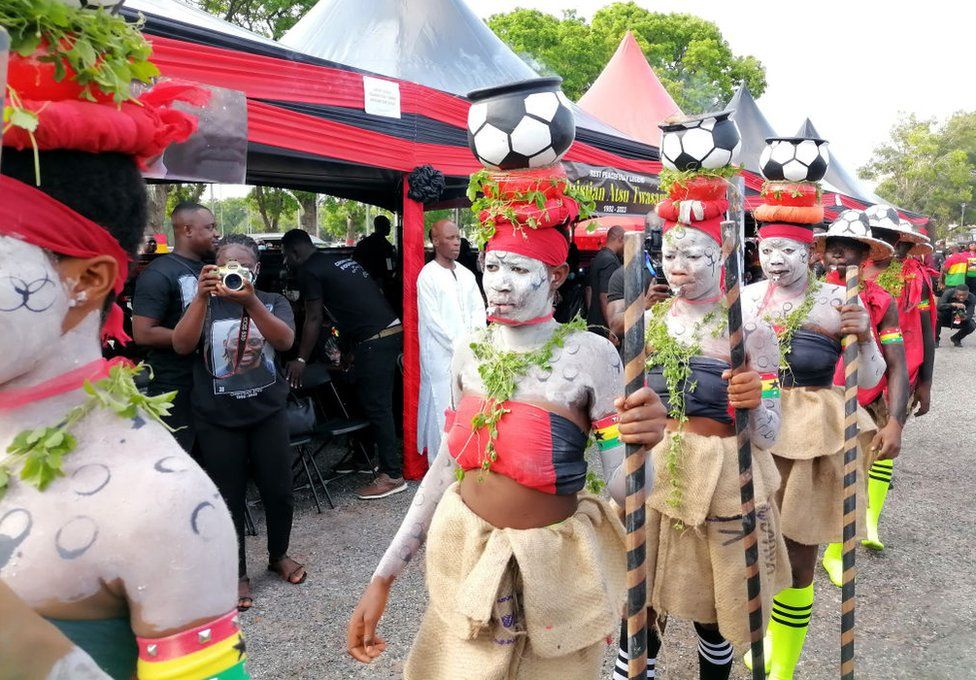 Source : BBC