The latest information on the popular North African destination
Tunisia has long been a popular tourist destination due to its dependently hot weather, beach resorts and charming landscapes, from the sparkling Mediterranean coast to the ancient medina of Tunis.
Tourism remains one of the most important industries in a country that welcomed nine million annual visitors before the Covid-19 pandemic.
Though the seas, sands and cities of this small section of North Africa continue hold enduring holiday appeal, Tunisia is a country that has had its fair share of unrest over the last decade, and there are several areas of the country that tourists are discouraged from travelling to.
Fortunately, these areas are far away from the traditional tourism hotspots; nevertheless, it is helpful to know where they are, and how best to stay safe and avoid problem spots when on holiday. Below, we've gathered the latest information and advice to make your holiday as smooth as possible.
Travelling in Tunisia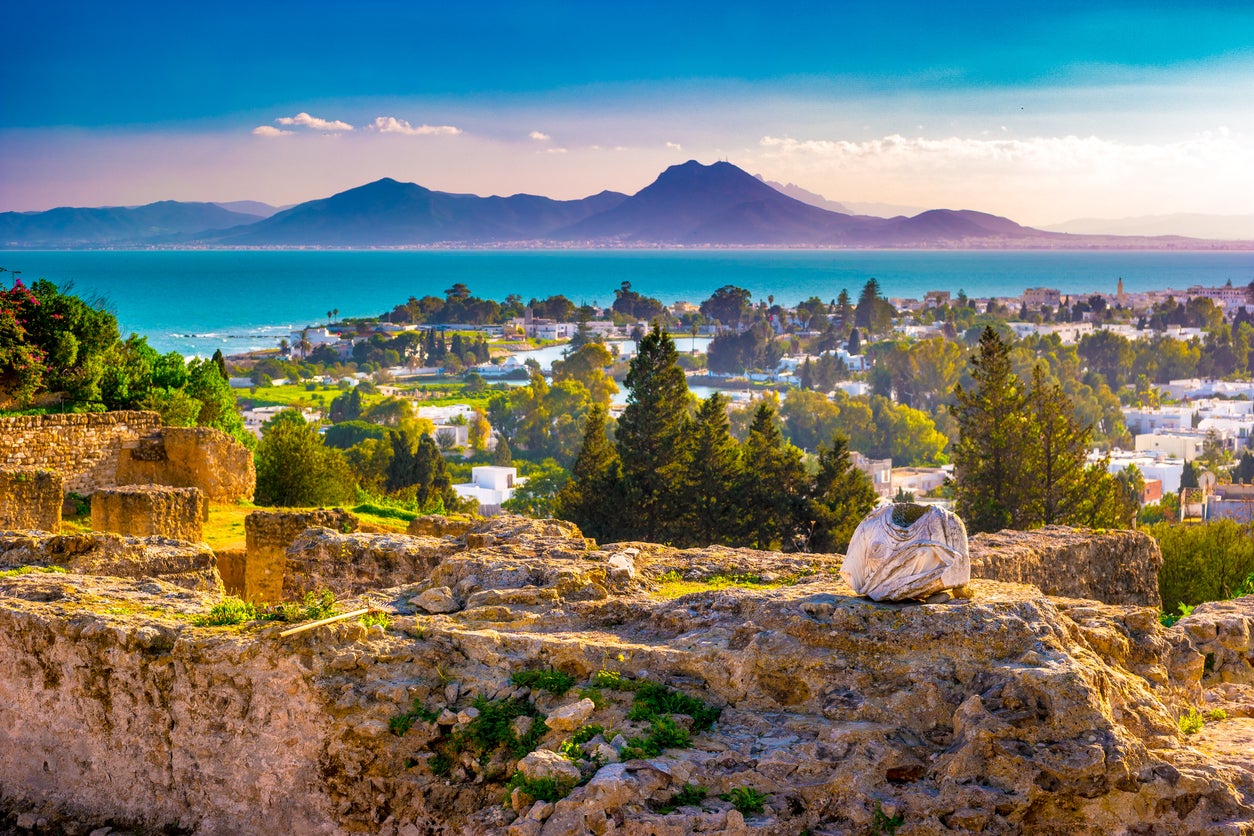 Anyone travelling within the country needs to check guidance from local authorities and subscribe to updates on travel advice. Mobile phone signal can be patchy or unavailable in remote areas, especially in the south.
Foreign internationals visiting the country can drive with a valid International Driving Permit (IDP), which are only obtainable over the counter at UK post offices. You'll need to carry a green card to prove you have the correct insurance cover.
Driving standards in Tunisia can be erratic, with "little lane discipline and often confusion about the right of way", according to the UK Foreign Office (FCDO). Travellers are urged to take care if driving in towns, as pedestrians have right of way. Roads are considered "of a reasonable standard".
Driving at night may be hazardous "due to a lack of road lighting, unlighted vehicles, and animals on the roads in rural areas". You may also come across police and military checks; if so, approach slowly and be prepared to show a photo ID.
In general, rail travel in Tunisia is safe, though safety standards are below those in the UK, and there is a risk of petty crimes on trains, according to the FCDO.
Where to avoid in Tunisia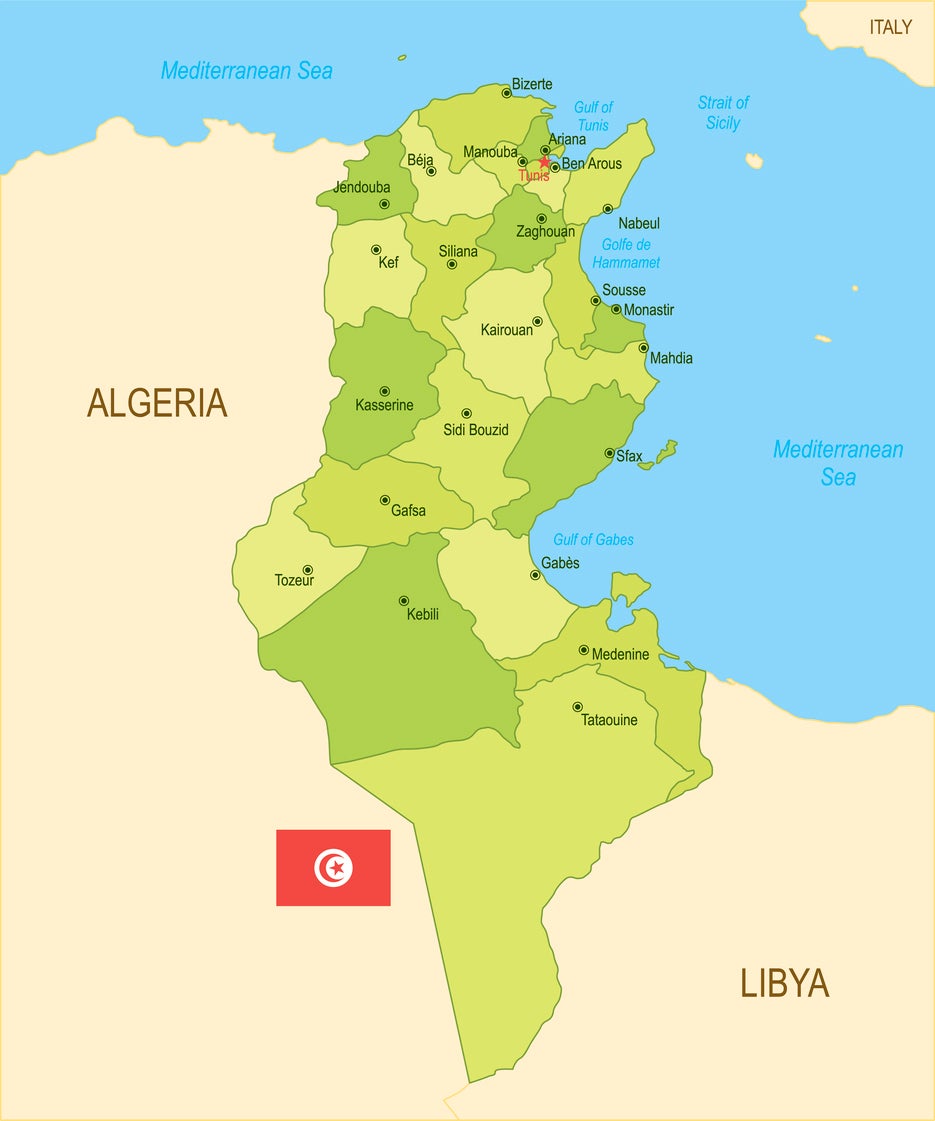 The FCDO warns that there is a heightened security presence at the borders with Libya and Algeria due to terrorist activity and fighting in Libya.
It advises against all travel to the Chaambi Mountains National Park and the designated military operations zones of Mount Salloum, Mount Sammamma and Mount Mghila, as well as the town of Ben Guerdane and immediate surrounding area.
In addition, would-be travellers are advised against any journey to the militarised zone south of the towns of El Borma and Dhehiba or within 20km (12 miles) of the rest of the Libyan border area north of Dhehiba.
Travellers are advised against all but essential travel to the governorate of Kasserine (including the town of Sbeitla), areas north and west of the town of Ghardimaou in Jendouba governorate (including El Feidja National Park) and Mount Orbata.
You are also advised against all but essential travel to areas within 10km (6 miles) of Mount Mghila or the border with Algeria south of Kasserine governorate, within 30km (18 miles) of the border in El Kef and Jendouba governorates south of the town of Jendouba (including the archaeological site of Chemtou), and within 75km (46 miles) of the Libyan border, including Remada, El Borma and the town of Zarzis.
Happily, these no-go areas are a significant distance from the country's beach resorts and tourist hotspots.
Safety and security in Tunisia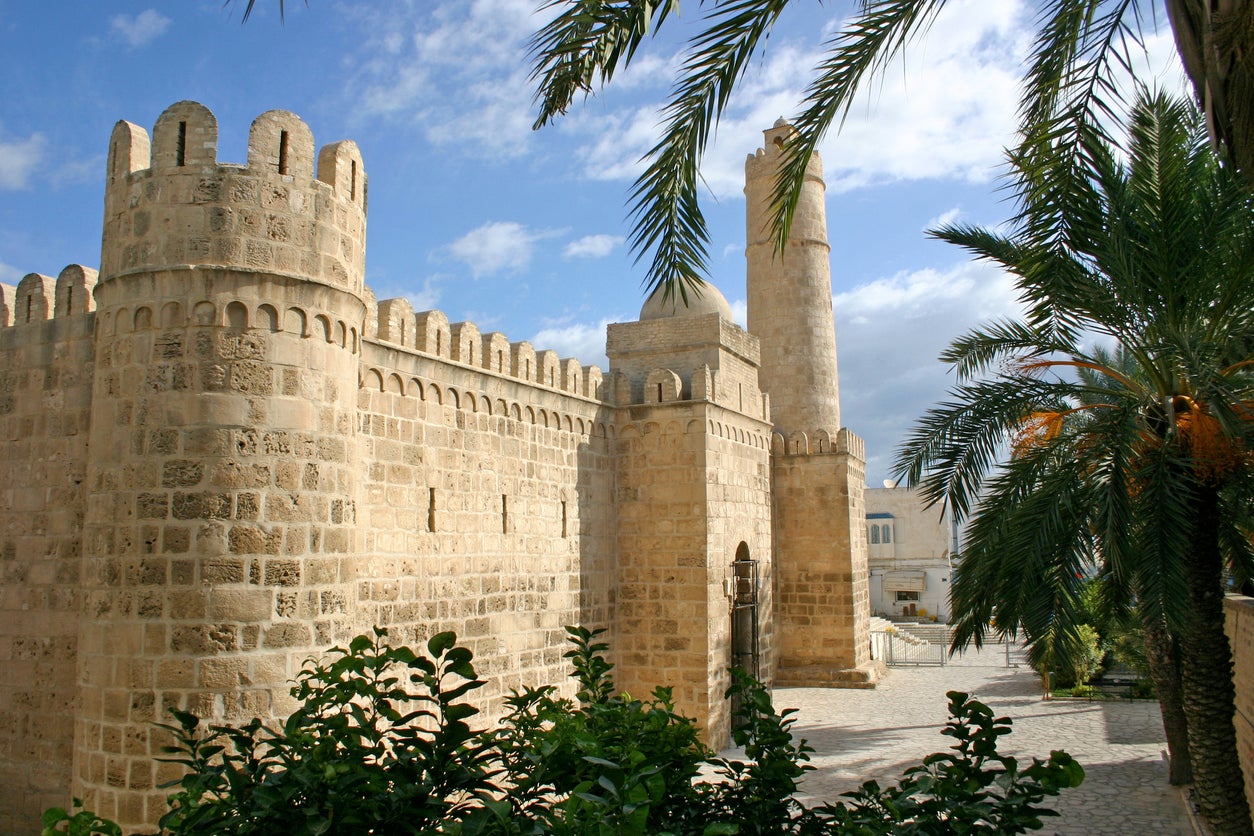 Regarding crime, the Foreign Office acknowledges that "incidents of mugging, pick pocketing, bag-snatching and petty theft occur", urging travellers to "take sensible precautions to protect yourself and your belongings".
"Where possible, avoid carrying all your important documents, money and other valuables in the same bag. You should remain alert to potential confidence tricks" it says, adding that "personal attacks are rare but they do occur", including "several recent reports of assaults and theft in Tunis".
The FCDO highlights that a state of emergency has been in place in Tunisia since 2015, and was recently extended in February 2022. It stresses that protests may occur in Tunisia with little or no warning, and can sometimes become violent. These often take place on weekends or around prominent national dates, usually in central areas of major cities, and in the vicinity of government buildings. The FCDO warns to "avoid all protests, and move away from gathered crowds".
It adds that "since 1 July, the city of Sfax has witnessed several days of civil unrest, including reports of injuries, arrests and one death" in relation to tensions between local residents and migrants. It warns that "further disturbances could occur with little or no warning".
Addressing the terrorism risks, the FCDO advises that "terrorists are still very likely to try to carry out further attacks in Tunisia, including against UK and Western interests. There have been a number of self-initiated attacks in 2023", including an attack on a National Guard officer on 3 July, the stabbing of a police officer outside the Brazilian Embassy in June and a shooting in May "near to where Tunisian and international visitors were taking part in the annual Jewish pilgrimage".
The FCDO adds that "security forces remain on a high state of alert in Tunis and other places. You should be vigilant at all times, including around religious sites and festivals".
Crowded areas, government installations, transportation networks, businesses with Western interests, and areas where foreign nationals and tourists are known to gather may be at higher risk of attack. "You should be particularly vigilant in these areas and follow any specific advice of the local security authorities," reads the FCDO guidance.
Emergency services numbers in Tunisia are as follows:
197 (Police, when in cities and towns)
193 (National Guard, when in rural areas or small villages)
190 (Ambulance services)
198 (civil protection, for assistance at incidents, such as car accidents, or to provide medical assistance and response to fire).
Tunisia's entry requirements
When entering the country, your passport needs to be valid for the full duration of your stay. For stays longer than 90 days, you'll need a visa.
On arrival, you may be asked to share contact details and travel information with the authorities. "Evidence of a hotel reservation is required to enter the country", though the policy is not always applied, and in many cases any explanation of alternative accommodation will be accepted.
Source : Independent