Devastating floods in Libya have exposed previously hidden archaeological structures in an ancient Greek city near Derna, prompting calls for preservation and restoration efforts.
The recent catastrophic floods that wreaked havoc across Libya have unexpectedly unveiled previously unknown structures at an ancient Greek city near Derna, posing a unique challenge for archaeologists and local authorities.
Libyan authorities, who arrived to assess the damage and salvage any historical remnants in the ancient city of Cyrene, stumbled upon structures that had lain hidden for centuries beneath layers of earth and debris.
Dr. Ahmed Issa from the Department of Archeology at Omar Al-Mukhtar University said that a national committee consisting of experts should be formed to classify the new archaeological monuments and develop a plan to restore the area.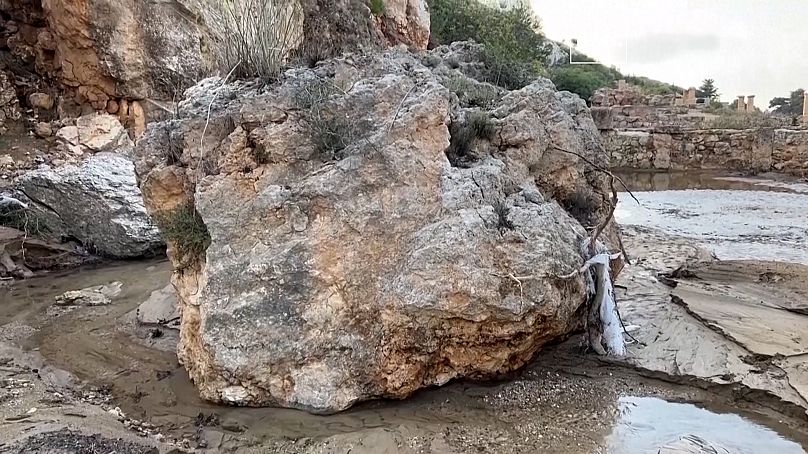 Cyrene, founded in 631 BC by Greek settlers, stands as a testament to the rich history of the region.
Flourishing during the fourth century BC, Cyrene became a hub of agricultural and commercial activity, and several Greek baths, the Temple of Zeus and the Temple of Apollo are among its notable landmarks.
The catastrophic floods that swept through Libya have had dire consequences, leading to the loss of thousands of lives, the destruction of residential buildings, and the obliteration of critical infrastructure such as roads and bridges, particularly in the city of Derna.
The toll continues to rise, with more than 11,000 reported fatalities and over 10,000 people still missing more than a week after the calamity, according to both the Libyan Red Crescent and the United Nations.
Source : Euro News Culture